We are thrilled to announce the following improvements that have been made to Grenadine Event Manager with the October 2018 release. Grenadine Event Manager has new and improved functionality, allowing our clients to manage your events with more ease and efficiency than ever before. Here are just some of the exciting changes that come along with our October release:
Bill me later
People Import
Event and Customer Translations
Miscellaneous improvements and fixes
People Import
Organizers can now import people into the event's "people list" by uploading an Excel spreadsheet. They can map the columns from the sheet to those in the system. When event organizers have a list of people that exists somewhere on one of their computer systems, they can import it into the Grenadine People section. This can be done by simply providing a Microsoft Excel or Open Office Calc file and importing it directly by mapping each of your columns to Grenadine people fields. For the complete list of importable fields and more information click here.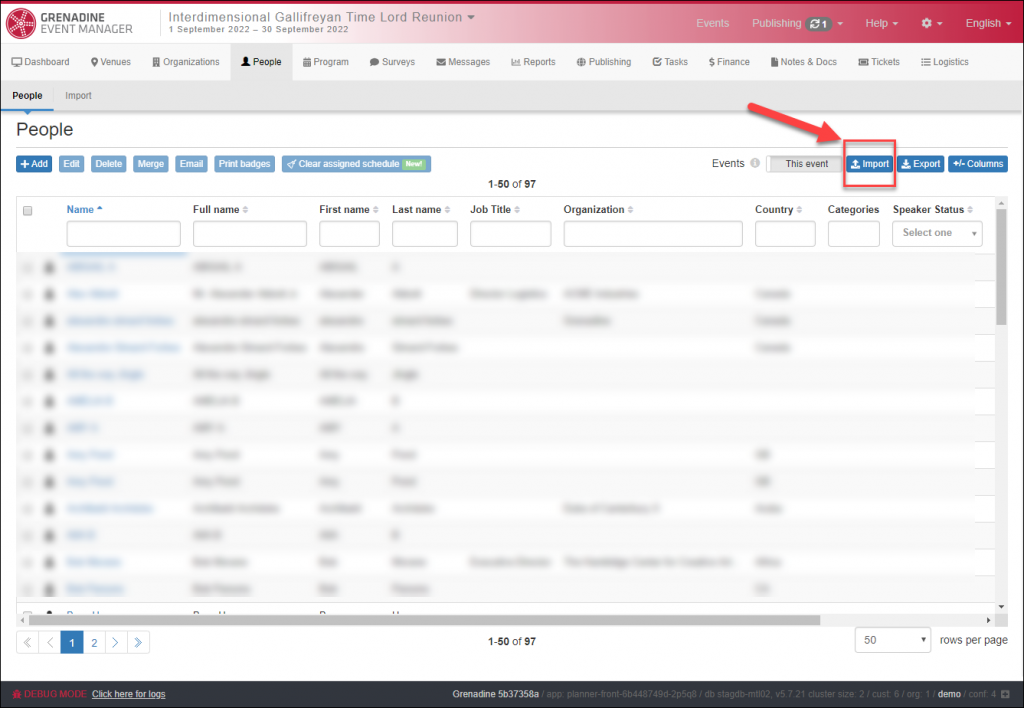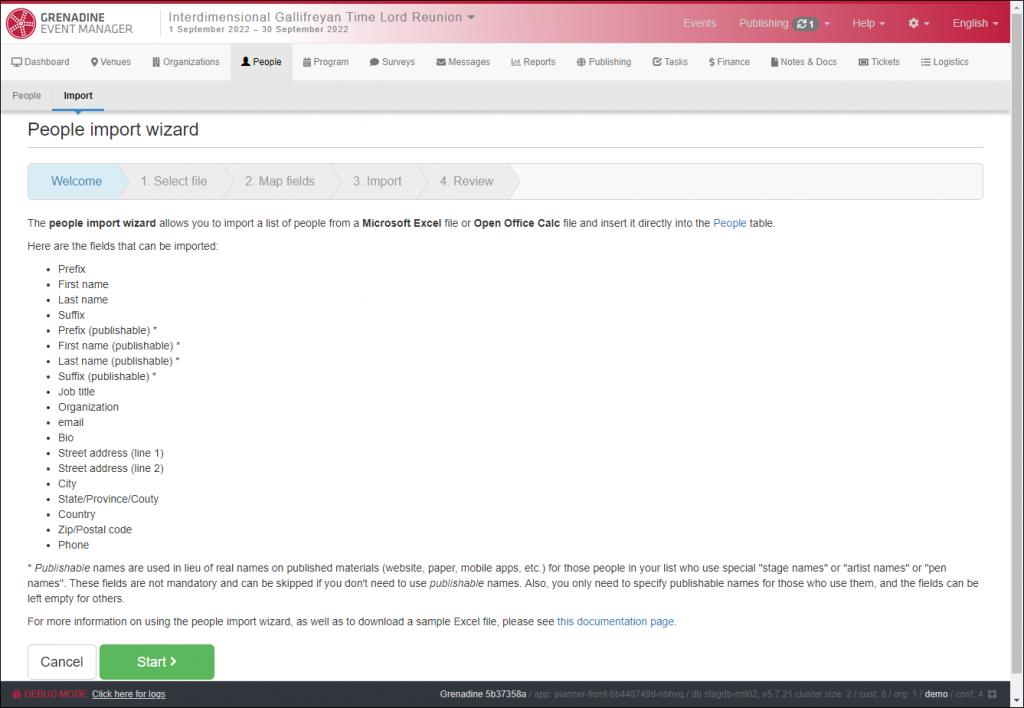 Bill me later
On occasion, our clients request the option to allow attendees and prospective attendees to pay via offline means. While Grenadine supports a variety of online payments providers for registration it is sometimes the case that an individual/ company cannot pay using one of these methods. In these instances, our clients can make a special request to allow attendees to pay through one of the following methods:
Send a check through the mail
Send a wire transfer through their bank
Pay in cash (in person)
Pay through Interact e-transfer
Send payment through intercompany transfer or other private means
Send a transfer through other country-specific payment mechanisms such as Union, Tencent or Alipay
By accepting deferred payments when selling tickets and registrations a feature to be enabled and credit to be added to the client's account is required. Find more information on "bill me later" registrations here.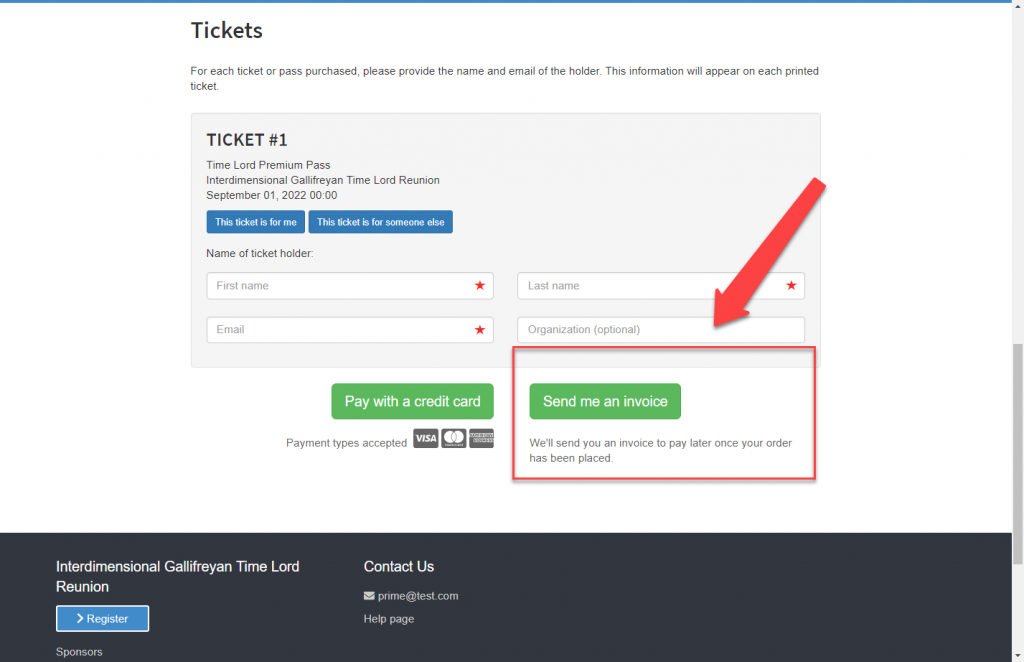 Event and Customer Translations
To make Grenadine, even more, user-friendly we are rolling out new translation mechanisms for our clients, whether they are using it for all events or only in specific circumstances. Upon release, this feature allows event managers to customize their "Bill Me Later" instructions, to include important information such as how and where to send your payment. The translation feature also allow event organizers to set translations for things such as help messages. As this feature progresses it will allow our clients to set translations for help messages as well as adding translatable content areas to parts of the event website.
Miscellaneous improvements and fixes
Along with the new features we have made a few improvements and fixes to provide our clients with the best event management solution possible.
We have added the ability for an event organizer to re-send an order confirmation email manually. This can be used in situations when, for example, registered guests used incorrect email addresses, or have lost their confirmations.
An "Applicable taxes" message has been added on ticket type, cart, and order summary when taxes have been defined for a ticket type and may apply during checkout.
Users at the organizational level can now set default configurations. This will allow event organizers to change log-in defaults, allowing them to accept Facebook, Google login, etc. as a default for events. This feature also allows organizers to override this at the event level.
Badge configurations are now available to event organizers.