Grenadine was made for large and small conferences. Build multi-tracks event programs free of conflicts that are published in real-time on your own event website and mobile app using our APIs or on the Grenadine Event Website and Mobile Apps.
Multi-user & multi-language
Create and publish profiles for your speakers (photos, bio, contacts, social networks, etc.)
Build and publish online Multitrack Schedules
Manage conflicts (double-booking, rooms, back-to-back Sessions, availability, etc.)
Send mass emails with mail merge (using your domain for outgoing emails)
Manage logistics, documents, notes, tasks, and finance for each session
Get the ball rolling by getting attendees to start registering. With availability dates, early bird specials or full price tickets, registration is custom-made by you.
Online Event and session registration
Paid or Free tickets
Accept online payments (Stripe/Paypal/etc.)
Custom registration forms
Session-specific tickets
Sales tax calculations
Space-limited sign-up & Wait-lists
Attendees and Participants Self Service (Profiles, Availability, Tickets, Order, etc.)
Promo Codes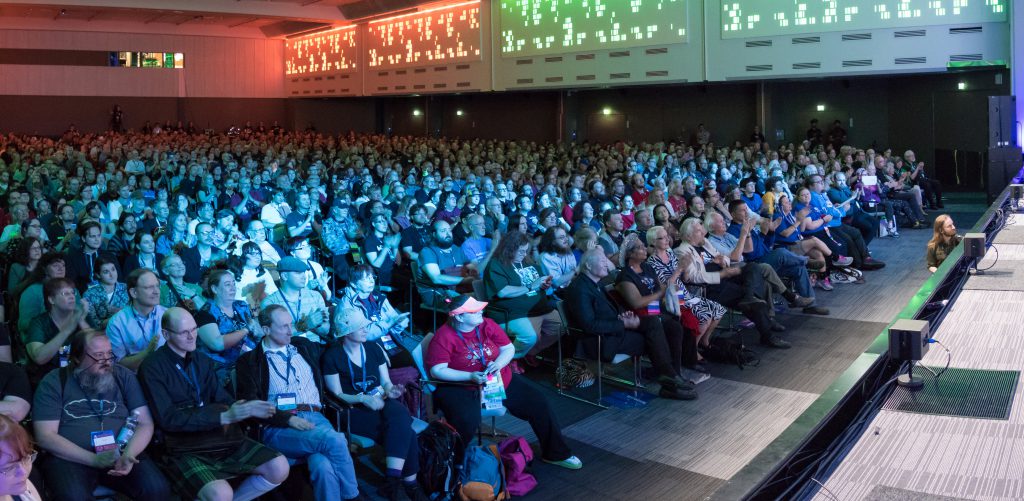 If you are an event manager, an event coordinator, or a professional conference organizer (PCO), Grenadine is the partner you need for your events.
Manage your speakers, attendees, sponsors, exhibitors, partners & suppliers
Keep control over your data (easy import/export or easy integration with your existing systems using our APIs)
Manage your contact's schedule one by one or with mass-edit
Send mass emails with mail merge fields (using your domain)
Interact with your contacts and collect data using surveys
Produce badges with QR codes
Manage logistics, documents, notes, tasks, and finance
Radically speed up the communication with your attendees and participants: a single click allows you to email all your presenters with their personal schedules.
Particularly well suited for recurring events such as annual congresses, conferences, conventions, or quarterly user groups, through easy re-use of data from one event to another.