All the features you want, all the control you need
Grenadine Event Management, the All-in-One event management software created to Simplify your day! A combination of tools and features that simplify how you manage all your events, be it in-person, virtual or hybrid. Everything in one place, consolidated into your environment, your branding and under your control.
Create your Grenadine account; add the name and all pertinent information pertaining to your event: such as dates, venue, capacities, budgets, tasks, scheduling, time zones, speakers, languages, sponsors and registration or ticketing options, press publish. Once published all features are automatically updated to and optimized for your event website and your event guide mobile app. You can now import and manage participants from across all previous events and mass e-mail to everyone or from a selected list in accordance with the criteria you set. Powerful Check-in App tracks attendee status and reports back in real-time.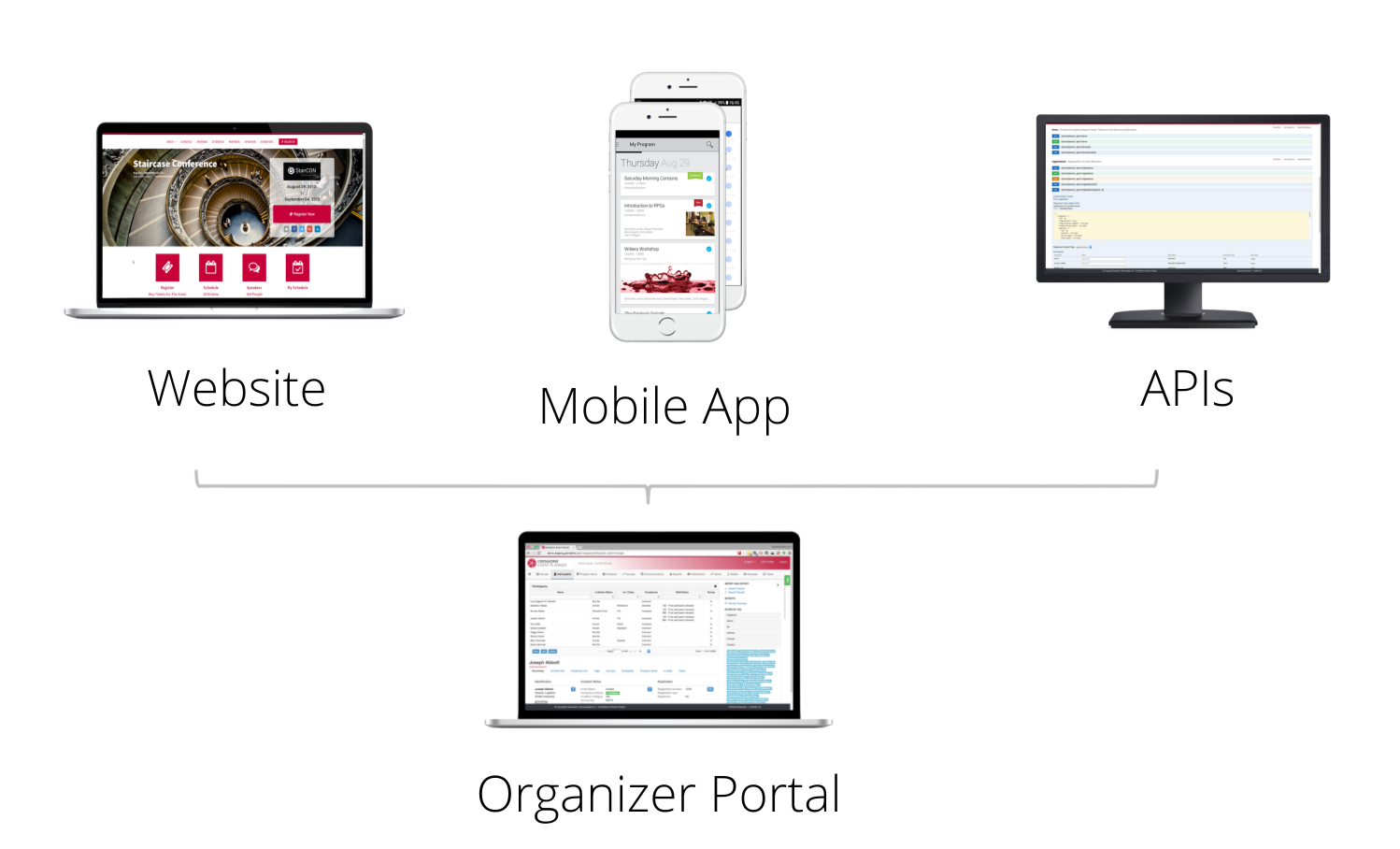 The Grenadine All-in-One event management software allows companies to centrally manage with full overview of all environments. In a single click the Administrator (Administrative Console) can create and assign a new environment benefiting from the integration of Grenadine and the company's shared services: login provider, payment gateway, financial services, email servers and branding.
In addition each Event Organizer Team can manage and organize their respective events with an industry leading, all-in-one professional event planning software from their own environment and user logins. Creating their own events, websites, registration and ticket sales with identical corporate branding and shared services.
Easy re-use of data, shared infrastructure, fully featured and flexible control between events sets Grenadine as the ideal solution for your corporate event planning. All the tools, all the features, all the time.