Introduction
You can import sessions into your event's schedule by uploading an Excel spreadsheet. You can map the columns from the sheet to those in the system.
To import an existing list of sessions go to the Grenadine Schedule table and click on the Import icon. You can upload a Microsoft Excel file and import it directly by mapping each of your columns to Grenadine session fields.
Navigation Path
Grenadine Event Manager > Event > Schedule > Import
Import Wizard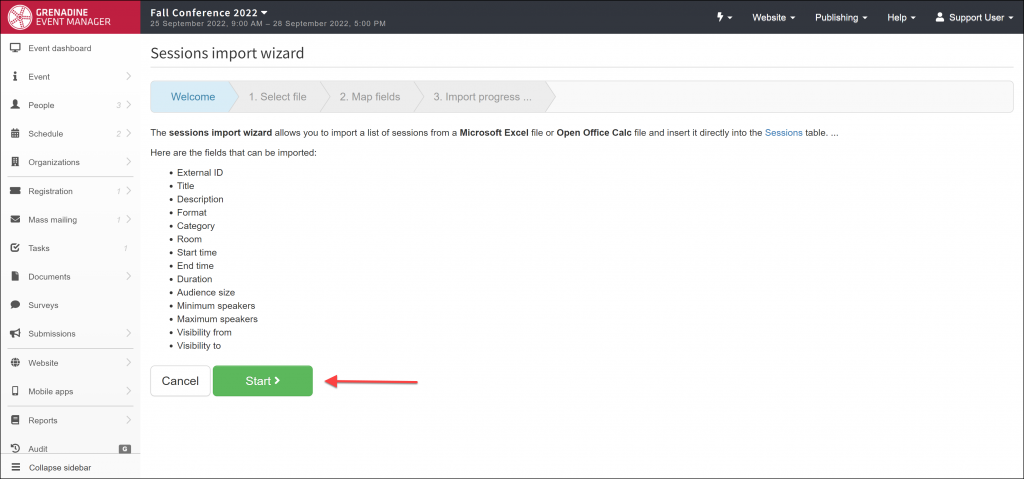 The import wizard will guide you through the following steps:
Select file
Select the file you want to import on your workstation. Once you have chosen your file to import, click the Next button.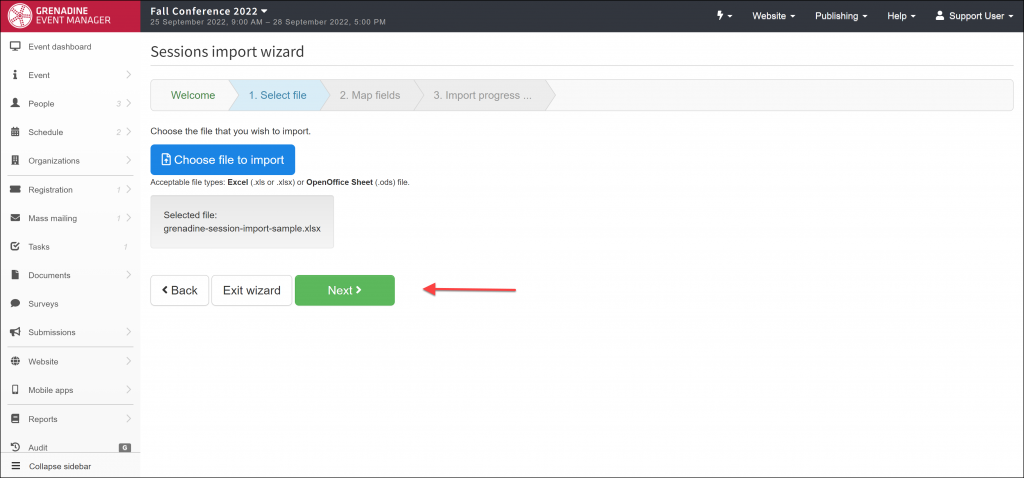 Map fields
Once the file is selected, you will see rows of data that are found in your file on the Map fields screen. Now you can map the correct Grenadine field to the columns in your file. If you want to skip one or more columns, you can simply leave those columns unmapped. The unmapped columns will not be imported.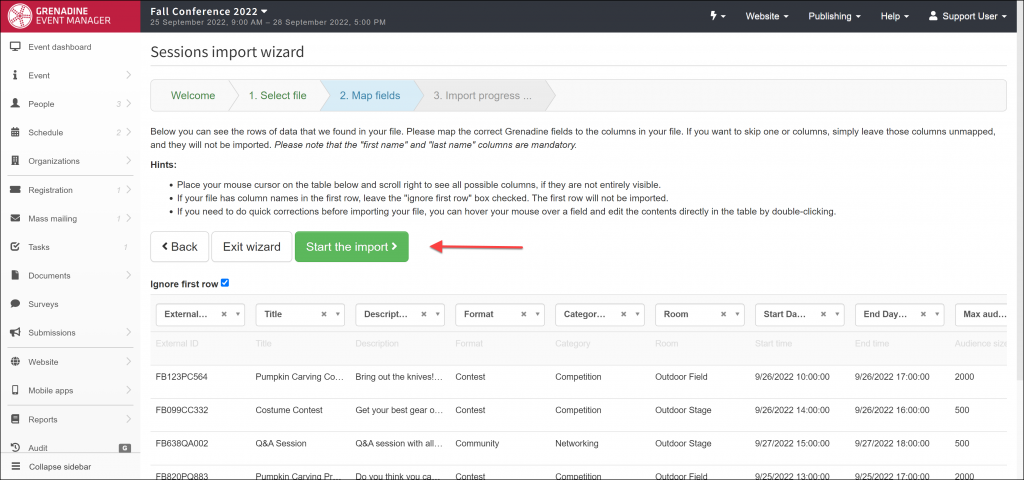 Hints:
Place your mouse cursor on the table and scroll right to see all possible columns if all of your columns are not visible.
If your file has column names in the first row, leave the "ignore first row" box checked. The first row will not be imported.
If you need to make any adjustments before importing your file, you can hover your mouse over a cell and edit the contents directly in the table by double-clicking.
Import
This page shows the status and progress of the import process. The progress window will flag you when a session is not properly imported so you can address import errors manually.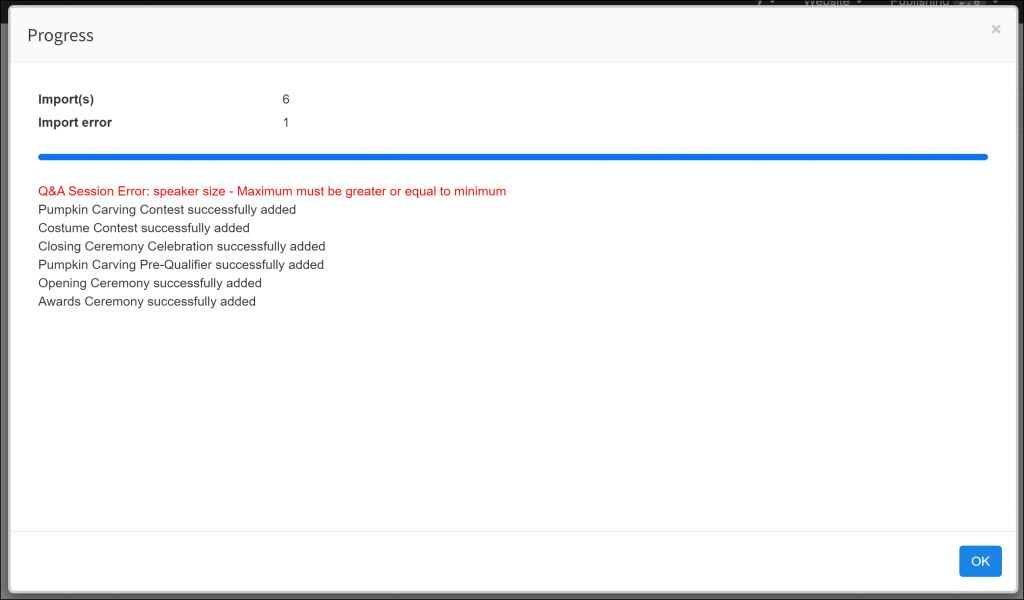 Once completed, you can click Finish to go back to your Schedule table and see or edit your sessions.
Importable Fields
Here are the fields that you can import:
External ID
Title
Description
Format
Category
Room
Start time
End time
Duration
Audience size
Minimum speakers
Maximum speakers
Visibility from
Visibility to
Sample File
Here is a sample file you can use as a template for your importable data: