Introduction
Sometimes attendees, speakers, or other people will have trouble understanding how to log in on your Event Website. In Grenadine, we provide various ways to help facilitate log-ins for your people described below.
Magic Link
Direct Link for Copying
Starting on the People table, click on the person to open their panel. There are two ways to access a person's Magic Link from their panel.
Magic login link button in the top-right corner of the panel
Magic login link button in the Login Information section of the Summary tab
Clicking either of these buttons will lead to a popup from which you can choose either to Open the URL to login as this person, Copy it to send in personal communications, or Email the link.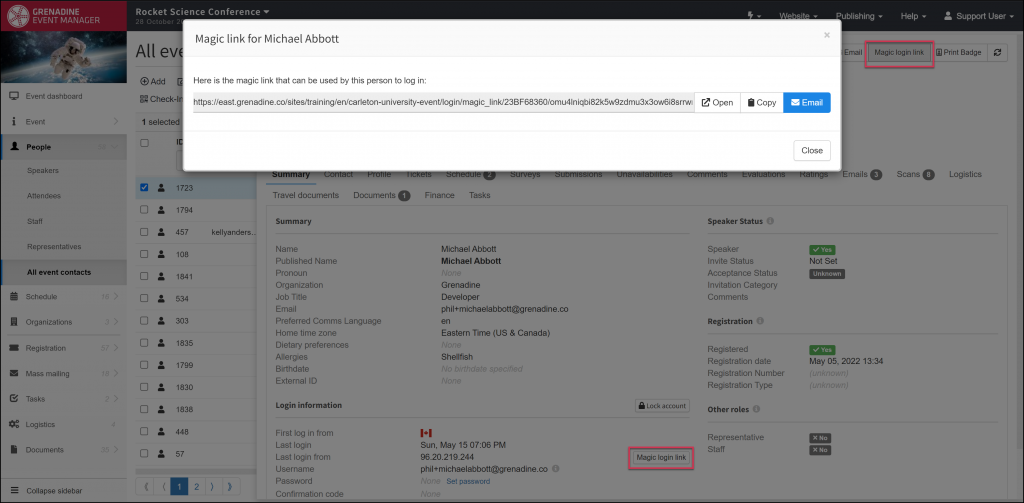 Mass Mailing Magic Link Merge Field
You can use Grenadine's mail merge fields in Mass Mailing to send personalized login links to your people. Create a new email that you intend to send to one or many people and insert the Person's magic link mail merge field in the email editor.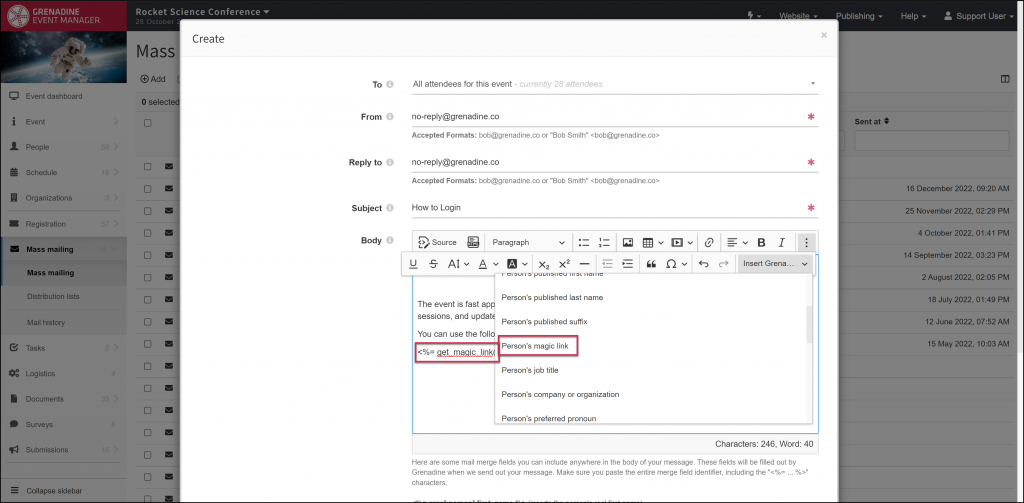 Set Password
Another way you can help your people log in is by changing their password manually in the system and sending them their new password. They can always change their password again when logged into their account on the event website. From a person's panel, locate the Set password option on the Login Information section of the Summary tab. A popup will appear where you can change their password.