Introduction
Creating an event is a tremendous undertaking. Event planners such as yourself go to great lengths to plan and organize events; therefore, you need to be certain that information about your event will reach a large, yet targeted audience. Using Search Engine Optimization (or SEO as it is commonly known) techniques on your event website and social media pages is a fantastic way to get your event noticed and increase possible attendance. While SEO might seem intimidating we have outlined a few steps below that will optimize your automatically generated Grenadine Event Website with little to no prior knowledge of SEO required.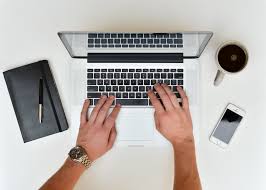 Submit URL to Google
When your website is available to the public, that does not necessarily mean it will appear on the front page of Google right away. In order to make sure your website is listed in search results Google needs to "crawl" or "index" your content. This can take days, or even weeks to happen naturally, but that does not mean the process must take days or weeks. As the site owner, you can manually submit your site to Google to accelerate the process.
As Always, Use Keywords
As you may know, keywords are an incredibly important part of SEO. We recommend using keywords whenever possible, without making your content seem inauthentic or poorly constructed. Keywords can be added throughout your website when writing about specific sessions, in speaker bios, and by adding information about the event's sponsors (this is sometimes in the form of marketing material provided by the sponsors).
If you are unsure of what keywords to use, Google's free Keyword Planner will help you find the most relevant keywords for your event, therefore increasing your ranking and searchability. Another way to discover the right keywords to use for your event is to look at websites for events similar to yours, or in the same industry. Doing a small amount of research will be incredibly helpful when using and implementing SEO strategies.
Keep in mind that Google cannot pick-up on keywords that appear in images, videos, or any other non-text that is on your site. Simply put, if the name of your event or other important keywords do not appear as written text on your website they will not factor into the overall searchability of your site.
Quality is Key
Not only do you need to use keywords in your content, but you also need to make sure that your content provides a good amount of detail and is well-written. Remember, the more details you use, the more opportunity you have to use keywords. If your event website does not have a lot of text it most likely will not show up in many searches. Make sure your event website is well-written and informative. Ideally your event website will have both quality and quantity when it comes to information. Luckily for you, Grenadine makes this incredibly easy. Simply input information in your Grenadine Event Manager and it will appear when your website is automatically generated.
Add Outbound and Inbound Links
Adding outbound and inbound links to your event website will increase views. This can be done in a number of ways that will both add value to your event website and increase it's searchability. One way to add relevant outbound links to your event website is by adding the websites of speakers who will be presenting at your event. This way, if the speaker is searched your event will appear in the results. Another way this can be done is by information about the area where your event will be held. For example, if you are hosting an event in Montreal, Quebec, you can add relevant links to hotels, restaurants, and attractions in that area.
Inbound links are links from other websites that bring traffic to yours. For example, if someone who is booked to be a speaker at your event shares a link to your event website on their personal website.
Remember to continuously share information about your event as it approaches and while it is taking place, make sure to link this information back to your Event Website.
Connect to Social Media
Most people spend at least a few minutes a day checking social media. Making your event shareable to sites such as Facebook, Twitter, and LinkedIn will increase visibility. Grenadine allows you to link to social media, letting those who are attending your event, or those who are interested in attending share your website.
Promoting your event via your organization's social media pages, and encouraging speakers to do the same is a terrific way to drive traffic to your event website.
Keep in mind, the more visits your automatically generated event website has, the more likely it is your event will attract people and be a success. Because Grenadine automatically generates a website for you, all you have to do it make certain it contains information that will make it appear in as many search results as possible. Using keywords, writing quality content, adding external links, and sharing to social media increases the likelihood that your event will be viewed by many.